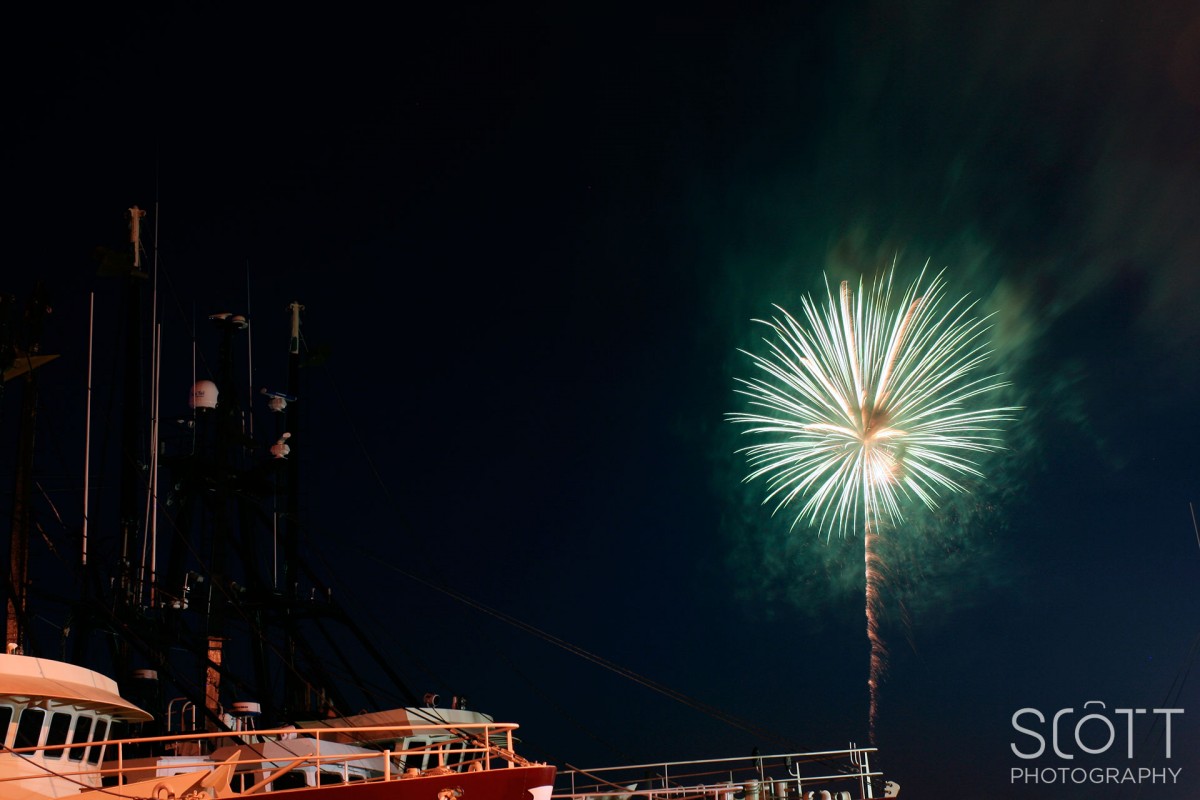 City of New Bedford Fireworks on July 4th, 2013
February 1st, 2014
Well this is an event that I'll never forget. I'll remember it not for the fireworks, nor the fact that this was the first time I'd be viewing the City of New Bedford's fireworks from Fairhaven, MA, but because I was so sun-burnt that it actually hurt to take these photos.
I started the day at Horseneck Beach with my brother and girlfriend. Horseneck Beach is notorious for huge waves, clean sand, and warm water which makes it perfect for swimming. We weren't sure how long to stay due to the clouds in the morning but we gave it a shot and after an hour or so, the low clouds had cleared and the hot summer sun was shining. We ended up staying for over three hours and needless to say, even after re-applying sunscreen, I was toast.
Fast forward to the evening and I had just finished a nice dinner at The Wave Restaurant with my family. This was out of the norm for us since we usually host everyone at our house on the 4th of July, but we all had a good time. We left the restaurant and arrived a the Union Warf Pier in Fairhaven around 9:15 PM. Parking was a bit tricky but we were able to find a spot on a side street after a bit of searching. The fireworks were set to start at 9:30 PM across from the #7 Fish Pier in New Bedford. We hustled to the pier and I set up shop.
The fireworks began shortly after 9:30 PM. My first thought was to get down low as if to have a vantage point of a small child watching the show. Afterwards I raised my tripod and changed my positioning a bit for a different perspective. Overall the show was just OK, but I am very satisfied with the photos I was able to capture. Leave your observation below and let me know what you think!