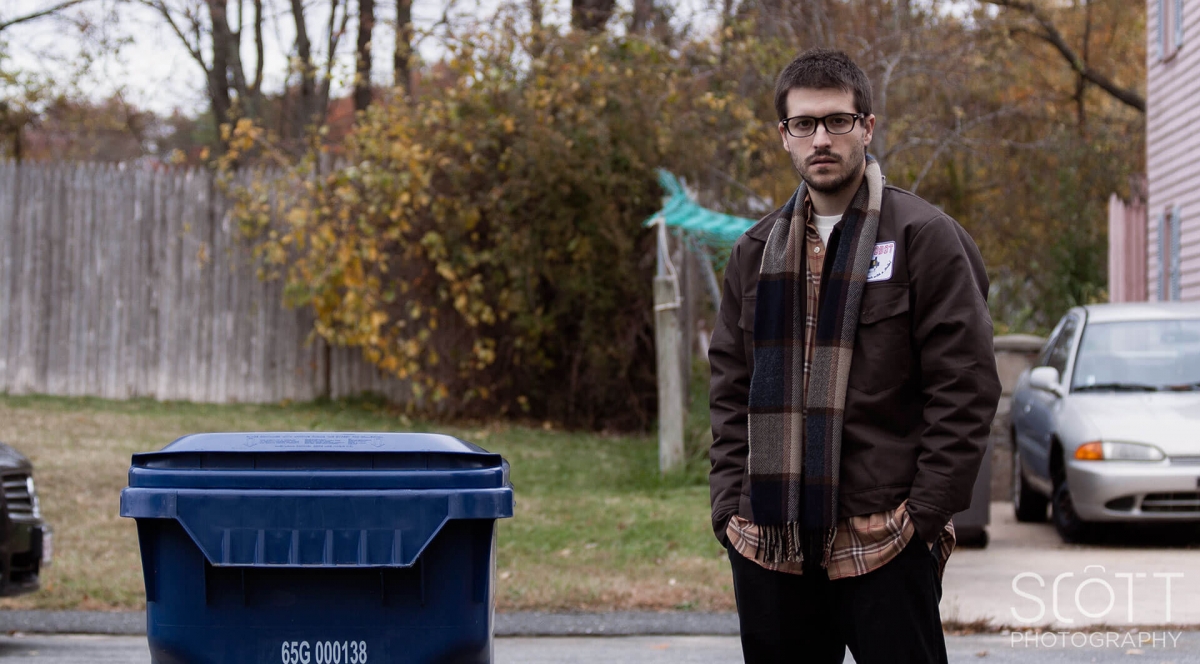 Who is Mr. Robot?
December 29th, 2015
In you haven't heard about it yet, Mr. Robot is a new TV series created by Sam Esmail that follows Elliot, a programmer who works as a cyber-security engineer by day and a vigilante hacker by night. Season 1 premiered on USA this summer and quickly became one of my favorite television shows.
In fact, I liked the show so much that I decided to dress up as Mr. Robot for Halloween this year. I actually meant to write this blog post shortly after Halloween, but I'm glad that I didn't have the time back then to write it.
During a trip to New York City this past weekend, I met a couple of fans of the show while I was on location at Elliot's apartment taking some photos. I was dressed up in my Mr. Robot costume and they were thrilled to see me. I think that my Mr. Robot costume was a success!
So, Who is Mr. Robot?
Mr. Robot, played by Christian Slater, is an anarchist who recruits Elliot into an underground hacker group called fsociety. Mr. Robot recruits him to destroy the very firm that he is paid to protect at his day job. Elliot has inside access to this firm, which makes the job a bit easier. He does run into trouble along the way, so this isn't just a walk in the park – as the saying goes.
Mr. Robot, the TV series, won the 2015 SXSW (South By Southwest) Audience Award earlier this year and season 2 was announced before the pilot episode even premiered on network TV.  The show was just rated the #1 best game-changing television show of 2015. It's an awesome show!
Halloween
Deciding who I would dress up as for Halloween this year was easy. I had to be Mr. Robot. The costume was comprised of items that I pieced together from various places.
I purchased an Eisenhower patch pocket jacket (sewed a Mr. Robot patch above the left pocket), a pair of tortoise eyeglasses, and a beige baseball cap. I also bought a scarf and a button-down shirt from a local thrift store. With some work pants and boots already on-hand, the costume was complete – all I had to do now was grow out my hair and beard a bit.
For Halloween, there were two photos from the show which I was trying to replicate. Overall, I was very happy with the outcome. Thanks to Justine, my girlfriend, for helping to take these photos!
New York City – Elliot's Apartment
Fast-forward a couple of months, my family and I decided to stop by Elliot's apartment (217 E Broadway) while on a trip to New York City this past weekend. I wanted to take some photos on location while dressed as Mr. Robot, because why not, right?
My hair and beard were longer and I didn't have my work pants or boots, so I looked a bit different than Halloween, but I was still happy with the shots. Thanks to my dad for taking these photos!
While we were taking these photos, two people approached us. Their names were Marwin and Jack and they are huge fans of the show. They were also thrilled with my outfit.
They wanted to replicate a screen capture from the show that they had on their phone. I can't find the screen capture anywhere online but I'll see if they can send it over at some point so that I can add it to this post later.
Marwin and Jack – it was a pleasure meeting you both. I hope that you enjoyed your time in NYC. Here are some of the photos that we took together:
And of course, while we were on location, I just had to snap a pic with my biggest fan – Justine.
Mr. Robot is a Hit!
There were many different people throughout New York City that recognized my outfit. Mr. Robot is a hit (both for me and the show itself)!
I'm glad that I pieced together the costume for Halloween this year and chose to wear it while I was in NYC. I can't wait until Mr. Robot season 2 in the summer of 2016!