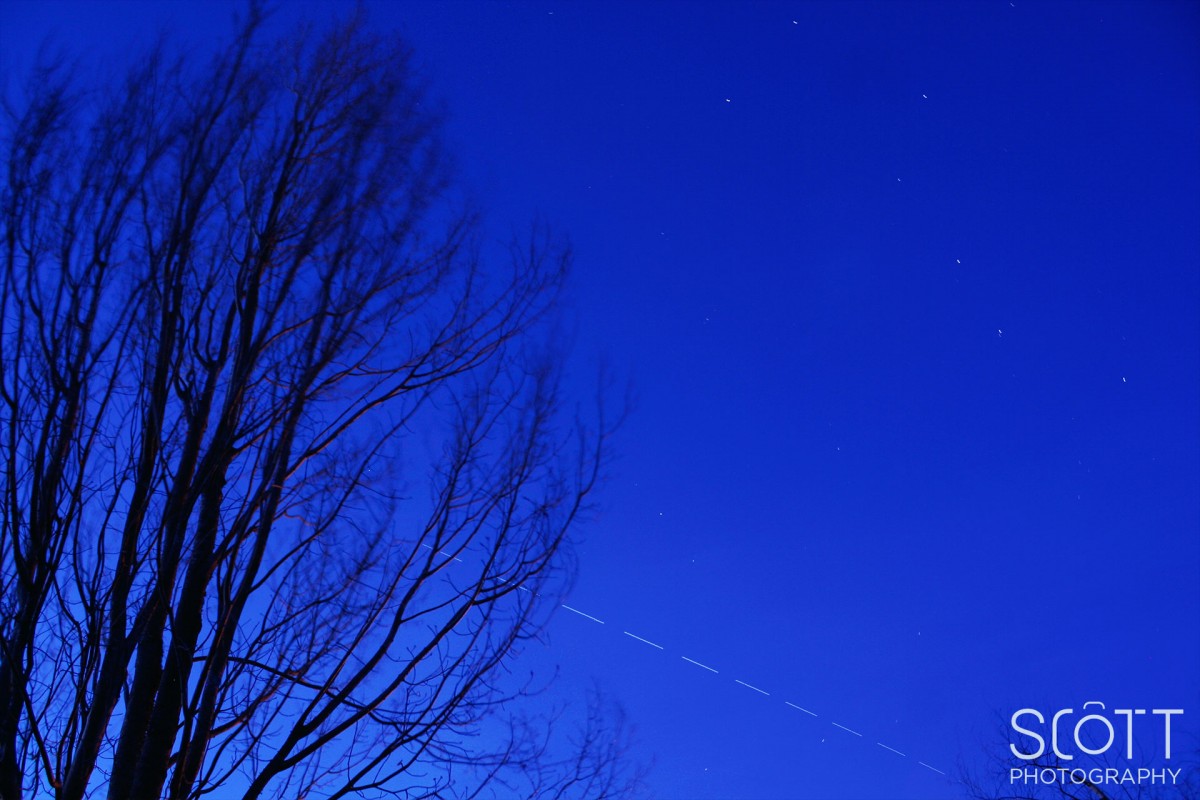 International Space Station & The Big Dipper, A Happy Accident
April 24th, 2014
Well, it's been a while but I'm back. Here's a composite of the ISS passing by my house a few nights ago. Minutes before taking these photos, my camera battery was completely drained. I had to rush to make it in time but the end result was pretty satisfying. Read on to learn how merged 10 photos into one to create this composite.
A Dead Battery…
After arriving home a bit late from my workout, I decided to find out when the ISS was going to pass by my house. I realized that I only had 15-20 minutes to set up my equipment. I grabbed my tripod, attached my camera to it, and little did I know, my camera battery was completely dead.  Hastily, I put the battery on the charger and gave it a quick charge (5-10 minutes). In the nick of time, I ran outside, extended the legs on my tripod, framed the shot and luckily I was able to capture the photo(s) above.
Merging The Photos
Each photo in the composite above had a 5 second exposure time. The single photo above is a combination of ten 5-second photos which makes for a total exposure time of 50 seconds. I used Photoshop to combine the photos and made sure to select the Screen layer mode when doing so. The Screen layer mode is important here because it essentially creates a mask to ensure only the brighter parts of the images are "visible". It really is a lot more complicated than that, but you get the gist. The process is really quite simple. In fact, there's even a Photoshop Action that you can download and use in your star trail (or ISS) photos.
The End Result
In the end, I managed to capture a photo of the International Space Station and the Big Dipper (top right), which was a happy accident for me. I honestly did not know that the Big Dipper would be in the shot when I framed it. I'm really quite pleased with the outcome. What do you think?